PackFixed. Fixing Packaging.
Is packaging broken?
Does it need to be fixed?
We think so.
Did you know that a brand spends on average 9 months to source packaging? Sometimes a lot longer.
We think that's unreasonable.
In an effort to reduce time to market, we are introducing some groundbreaking, yet basic concepts.
Price transparency. See what the cost is right away, no need to wait for an offer.
Low minimum order quantities. Because sometimes ordering 25k and up might not be an option.
No 'ask for quote' or 'inquiry' buttons. All info is available to you, no wasting time on products that aren't a fit.
Sustainability guidance. It's a complex field and we want to provide you with actionable insights.
By focusing our business around these simple concepts, we think we will be able to help brands reduce time to market drastically.
And thus, fix packaging.
Meet the Founders
FERNANDA OLIVEIRA | Co-Founder / CEO
Fernanda has been on both sides of the packaging industry for more than a decade. Ask her about a the % of recycled material in a bottle and she lights up. Fernanda always thought sourcing packaging was too complicated, but she couldn't fix it on her own, so she teamed up with…
JAKOB GRANQVIST | Co-Founder / CTO
Jakob is a serial entrepreneur with a vast experience in online ventures. Bringing technical know-how and design skills to the team, he is extremely eager to create a better experience for everyone sourcing packaging.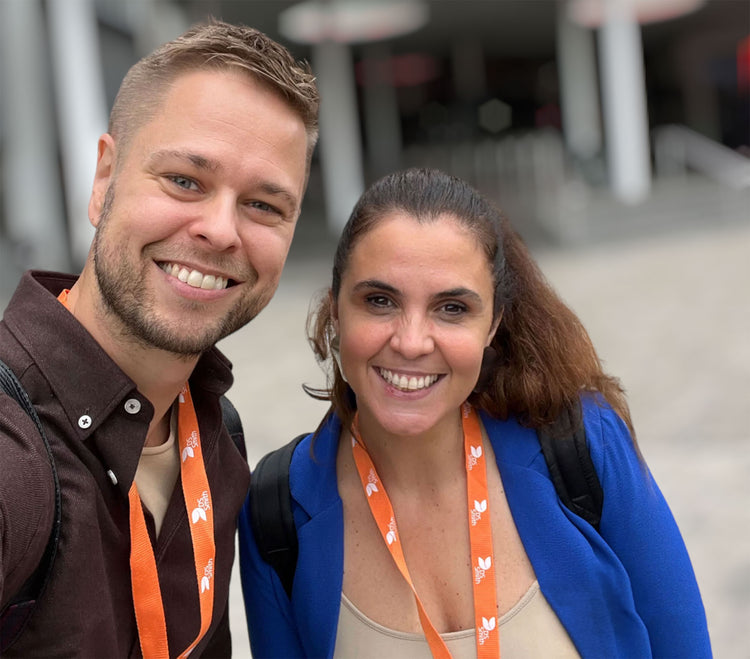 Based in Sweden
With head office in Stockholm, Sweden and production in Germany, Netherlands, and Poland, we're a diverse team.
At PackFixed, you'll find...
European-made products exclusively
Because it's bad for the planet to ship products across the globe.
Well-priced items
As we don't keep inventory, we are able to offer you products at a lower rate than most other places you'll find.
MOQs from 1000 items
Yes, ordering higher quantities will get you a better price from us, but sometimes you just need a smaller order.
Sustainability transparency
We're not a manufacturer of any specific products, so we're not biased. You'll be able to see which products are better for the environment based on a number of factors.
Innovative packaging solutions
As we grow our assortment of products, we'll be adding new and fresh packaging solutions: Refillable items. Recyclable products. Mono-material solutions. Alternative materials. And things we don't know exist yet.
…and much more.
Join our newsletter to be the first to know about new products, innovative solutions, inspiring images and stories.
Sign up in the footer below.